People often forget that  a Blu-Ray can be played on a PS3, PS4 and XBox so you do not need to own a Blu-Ray player in order to buy and play Blu-Ray Discs.
Many of your customers may not even realise that they have the ability to play a Blu-Ray via one of these consoles!
Most families nowdays have one of these in the home.
We are promoting the Blu-Ray and have reduced our prices for you!!
What extra benefits do you get with a Blu-Ray over and above a standard DVD?
Greater Storage Capacity: Singe Layer BluRay can store approximately 25Gb data,this equals 2 hours of high defintiion information or 13hours of standard definition information.
Better Laser Technology: Blu-Ray players use a Blue Laser to read the stored information;the waves lengths are shorter and smaller in diameter than those of a DVD player, this allows for a closer and more precise reading of information on the discs.
Better Disc Construction:The Blu-Ray has a protective layer designed to resist scratching and in addition a harder coating than the DVD that makes it more scratch resistant.
Better Image Resolution:The Blu-Ray was designed for the high definition 1080 display. BluRay currently has the best image resolution on the market and looks amazing on HD TV, they are one of the few sources that display in Full HD.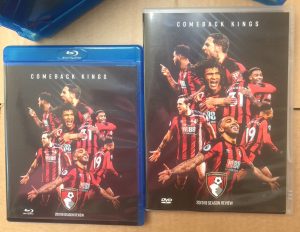 Lastly and very importantly Blu-Ray can handle 4K (Ultra HD)….we dont need a new type of disc for our new Tv's…you can have it all with the Blu-Ray.