Everyone at Duplication Centre sends congratulations to The Queen on the occasion of Her Platinum Jublilee and we also wish our customers a Happy Bank Holiday!
We close today ( Wednesday 1st June ) at 16:00 and will re-open at 8am on Monday 6th June.
You can still place orders online during this time and upload content and art to us via our WeTransfer.
We will be back in full production on Monday 6th and will help or reply to any emails straight away.
Enjoy the Holiday!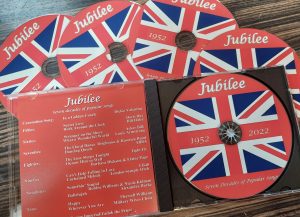 Tags: advice, CD Duplication, DVD Duplication, General information, help