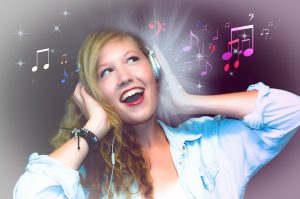 10 Health Benefits of Listening To Music:
Improves Mood: regulates emotions,creates happiness and relaxation

Listening to music you like reduces stress, calms the mind and absorbs you in a positive way.

Lessens Anxiety:Listening to music can release dopamine, often spoken of as the "pleasure chemical"

It improves Endurance:particularly in exercise by a massive 15%

Improves memory

Eases pain: particularly as part of post surgery recovery

Provides Comfort: music is used in therapy to help with lonliness,fear…..

Improves Cognition: helps maintain some mental abilities

Helps children with autism spectrum disorder

Soothes premature babies: may impact vital signs,improve feeding
All benefits are based on research and studies.
Read more :
http://www.gethealthystayhealthy.com