Sometimes you need to ensure that data on a CD or DVD is safe. The best way to protect against any kind of damage that might take your discs out of action is to make an image of them as a backup. An image is simply a complete copy of all the information contained on a disc.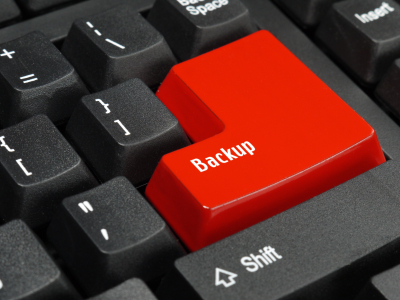 Disc images come in many formats. ISO and DMG (Mac) are the two most common, but there are many others which may be used depending on which program you choose for your imaging needs. In the end it doesn't really matter that much what format you use, as the program you choose will allow you to manipulate it later.
Picking out a piece of software is usually a matter of deciding what you need it to do, and how much you're willing to pay. As a basic, free Windows utility you can usually do well with is ImgBurn. Mac users will love Disco which is free using the license code posted on the main page of the site. As with many other types of software, Wikipedia provides a list of other options.
Once you have your chosen piece of software installed, it's generally extremely simple to proceed. Most image burning programs offer a simple user interface which will guide you through the process of choosing an image format, selecting your disc source, and choosing an output. Generally you have the option to save your image file to your hard drive, or copy it to another disc.
Once you have your image, you just need to determine how you want to store it. There are far more a few ways to go about storing images you create, of course. You can burn a new disc with an image you have created, store it on your computer, move it to another system, throw it onto a USB flash drive, or even take the time to upload it onto a cloud solution.