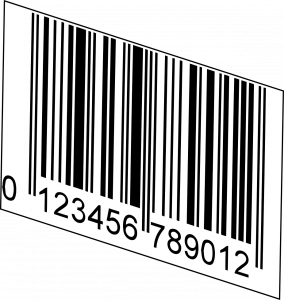 It's easy to buy a Barcode from us, just email una@duplicationcentre.co.uk requesting a Barcode and she will send you a PayPal payment link for £25 plus vat.
You can then add the Barcode to the artwork you prepare for us when we run your CD, DVD or Blu Ray job for you.
If you are selling in shops and online you will need a barcode. Remember too that if you sell via Amazon you also will need to have us Cellowrap your job, as it's an Amazon requirement.
The Barcode is the unique number that when scanned will identify your product. You need a barcode for each of the individual products you have. Remember that the pricing information related to the barcode is set by each individual retailer. The Barcode simply identifies the product itself.
BARCODE
*Unique 12/13-digit code assigned to your product – guaranteed if you buy from us.
*Scanned in shop or online checkout by your retailer for stock management and sales data information.
*World Wide use
Barcodes are easy to insert into your artwork, (we provide them to you in a variety of different formats) and come with a certificate of authentication.
Alternatively, we can easily add the Barcode you have purchased from us to your artwork for you, just let us know when you order.
Don't be fooled and get a Free Barcode…there are lots of fake ones out there!