We are very proud to work with Bonnier Books on the production of the Audio CD for the series broadcast on BBC2 called Gone Fishing with Paul Whitehouse and Bob Mortimer.
These are still available to purchase and are a really funny extended audio version of the days spent fishing together,in various locations in the UK.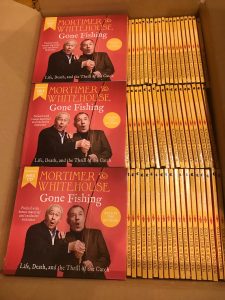 Bonnier Books are promoters of great and absorbing audio books .
Its worth having a look at their new titles available in hard copy book format as well as audio cd digpaks.
https://www.bonnierbooks.co.uk/
Tags: audio books, CD Duplication, customers, digipaks, eco friendly, Helpful HInts, Mp3, publish