If you care about ecology and the careful and efficient use of our worlds resources you will be interested in reading read this article.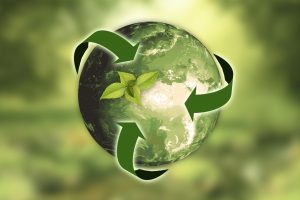 We have always viewed our general efficiency, in all aspects of our work as part of being an eco-friendly and responsible British Company. This includes the responsible choice and use of our own suppliers and supplies, careful budgeting and careful use of power (mainly electricity) and associated machinery. In addition to this we have internal policy regarding the recycling of any waste material.
This article is an informal piece about our most recent thoughts and practices.
From the start we use high quality casing for our Cds,Dvds and Blu-rays with the philosophy that in the long term these will provide the best protection for your discs and although some are plastic, will last a life-time so do not need to be replaced. This is slightly counter culture in what has become a throw away society in many walks of life, but there is common sense in choosing quality which will last; and despite this we still remain one of the cheapest, if not the cheapest for all of our products. There is a great deal of inferior quality, cheap packaging out there that is never use for any of our customers.
Over the 12 years that we have been in the duplication business we have noticed a large shift in the casing that our customers choose for their orders. From the days where nearly all CD's were packed in a plastic standard jewel case and all DVDs packed in a Amaray plastic DVD cases, we now find that a much larger percentage of customers choose the more eco-friendly options of card wallets/digi-paks.
The card/paper we stock for all our printed parts is FSC Certified and sustainable. We feel this is a better option than recycled paper as research shows that due to the high volumes of bleach used to whiten the paper this is not as environmentally friendly…..which is not good. Responsible sourced and properly managed paper is a green industry, encouraging the growth of trees in the worlds forests. www.fsc-uk.org
In addition our, experience and the feedback our customers give us tells us that paper based products are less susceptible to damage in transit and less costly to courier, deliver and store compared to plastic cases.
Customer choice is highly important to us however and whilst there is a demand for the plastic standard jewell and standard DVD case and we continue to provide these on our web-site.
A large part of our recycling programme is to reuse all the incoming boxes and packaging to supply our out-going parcels.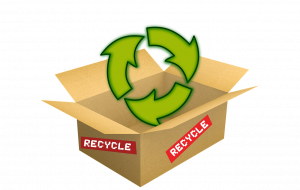 Protecting orders is our top priority so this comes first however where possible we re-cycle all cardboard, jiffy/mailite bags and packaging, always removing any personal information on them first.
Good House-keeping in the production room means less waste, however on every order we do produce 1 or 2 over-runs of discs. This enables us to keep a control copy here of every order. We have researched widely the re-cycling of CD's, DVD's and Blu-Rays and have yet to find a highly sustainable channel for these.
We do however supply unburned discs to artists and students of design free of charge for sculpture or artistc projects.
There are also an increasing number of designers who use discs as the raw materials for projects like garden mosaics, lamps, dishes, picture frames, flower pots, mirrors, coasters and even a disco ball!! See www.zerowasteweek.co.uk for DIY ideas on how to recycle discs.
Another great use for discs is as bird scarers on allotments, they catch the sun if hung and will deter without harming birds who would eat delicate crops.
We minimise the use of paper by having an efficient invoice emailing and chasing system; although we will always send hard copy invoices if requested. We shred all paper that we can and this is re-used for animal bedding and then composted.
In short we view ourselves as a very eco-friendly company and we constantly update and re-visit our processes to see where we can improve and evolve in a productive and conscientious way.
Gained knowledge and know-how is the key here to keeping an efficient and eco-friendly approach in balance for our industry.